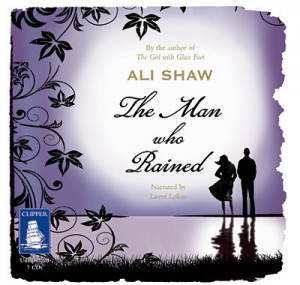 W F Howes have just released an audio book version of The Man who Rained, read by actress Laurel Lefkow. I think she reads it beautifully, but I guess I'm biased.
The Man who Rained by Ali Shaw – audio book excerpt
Coinciding with this is a large-print edition of the novel.  You can find all the details of both versions at W F Howes' site.